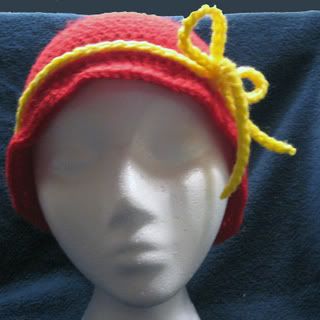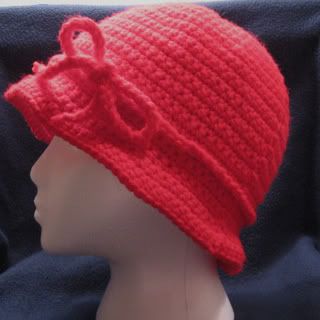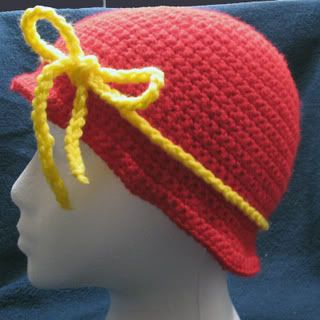 The red-on-red hat is Version 1.0, worked up with the hind end of a Caron One Pound skein. It's the stiffness of the acrylic that gives the brim a little flare. The red-on-yellow hat is Version 2.0, worked up with Lion Brand Wool-Ease. Because the wool-ease is a wool/acrylic blend, it's a bit softer so the brim doesn't ruffle quite like with the Caron.

I'm selling the pattern for the hat on my website. The pattern can be purchased here, and includes instructions for head sizes up to 24".

All comments and critiques are welcome.